HIP DYSPLASIA (HD) TREATMENT FOR YOUR DOG, CAT AND GUINEA PIG.
Hip Dysplasia is a defect in the hip joint where the socket can be too shallow and the ball malformed. This causes a looseness in the hip joint, which can lead to osteoarthritis, which is very painful. The Chinese herbal formula Backmotion, combats pain and osteoarthritis effectively, enabling your pet to function almost normally.
Backmotion is a very good alternative for corticosteroids, Prednison and pain killers, like Rimadyl, Metacam, Cortafen, Brufen, Ketafen. It has no side effects. Therefore, it can be given for a longer period of time.
About 70% of pets treated with Backmotion respond very well to the treatment.
Indications: osteoarthritis (overgrowth of bone), stiffness or soreness after rising from rest reluctance to exercise, pain during walking.
Orders placed before 2.30 pm and paid via PayPal will be shipped the same working day with track & trace.
Backmotion= Trade mark
Backmotion is a complementary feed based on Chinese herbs. Composition: Rehmannia glutinosa, Lycium barbarum, Glycyrrhiza uralensis, Angelica chinensis, Drynaria baronii, Dipsacus asper, Angelica pubescens, Gentiana macrophylla, Asarum sieboldii, Ledebouriella divaricata, Acantopanax gracilistylus, Achyranthes bidentata, Cinnamomum cassia, Astralagus membranaceus, Codonopsis pilosula, Poria cocos. Additive: Microcristalline cellulose, Crosslinked sodium carboxymethyl cellulose, Silicic acid. Analytical constituents: raw ash 3,1% crude fat 0,2% rough egg white 1,5% crude fiber 7,7% Natrium 0,3%.
Dosage Backmotion: for dog, cat, guinea pig, rodents and other small pets. Suitable for animals of all ages, including puppies and kittens. The herbal formula can be given for a prolonged period. Can be use when the animal is pregnant or weaning. Also use in case of diarrhoea. This formula has no known side effects with either short or long term. Interactions with other herbal formulas from Petherbs or with veterinary medication are not known and therefore this herbal formula can be administered simultaneously with all other products.
Dosage cat and dog up to 5 kg

 

300 mg

 First 14 days
 From 15 days

 to  1 kg

 1 tabl. 300 mg 2x a day
 ½ tabl. 300 mg 2x a day

 1 - 5 kg

 2 tabl. 300 mg 2x a day
 1 tabl. 300 mg 2x a day
Dosage cat and dog from 5 kg

 

1200 mg

 First 14 days
 From 15 days

  5 - 10 kg

 1 tabl. 1200 mg 2x a day
½ tabl. 1200 mg 2x a day

10 - 20 kg

 2 tabl. 1200 mg 2x a day
 1 tabl. 1200 mg 2x a day

20 - 30 kg

 3 tabl. 1200 mg 2x a day
 1½ tabl. 1200 mg 2x a day

30 - 40 kg

 4 tabl. 1200 mg 2x a day
 2 tabl. 1200 mg 2x a day

40 - 50 kg

 5 tabl. 1200 mg 2x a day
 2½ tabl. 1200 mg 2x a day

>  50 kg

 6 tabl. 1200 mg 2x a day
 3 tabl. 1200 mg 2x a day
For a guinea pig and rodent is relatively higher than the dosage for cats and dogs. Rodents are herbivores and therefore they need more herbs to get good results.
Guinea pigs, hamsters and other rodents

 

First 14 days

From 15 days

 2 tabl. 300 mg 2x a day

 1 tabl. 300 mg 2x a day
To administer: with a bit of cheese, meat etc., whatever the animal likes. It is possible to mix it with a bit of food, just make sure everything is eaten.
Result: within 5-7 days.
Maintenance dose: when your animal is healthy again, you can reduce the dose by 50%.
Preventive dose: 50% of the normal dose.
| | | |
| --- | --- | --- |
| | | |
| 300 mg tablet | | 1200 mg tablet |
---
BACKMOTION CUSTOMER EXPERIENCE
More information on hip dysplasia
What is hip dysplasia at your dog or cat
Hip dysplasia means an "abnormal formation" of one or both hip joints. See above for a photo of the 2 hip joints. The abnormal development of the hip joint in these young and still growing dogs leads to malformation of the joints.
Possible causes at dogs and cats
In most cases, HD is caused by a combination of genetic factors and external factors. HD is a congenital defect, but certain external factors like growth rate, body weight, exercise, muscle development, food supplements and food, can influence HD positively but also negatively. A pet that is not predisposed to HD, can still develop a malformed hip through external factors. On the other hand: an animal that has predisposing factors can be influenced positively by external factors resulting in less malformation of the hip joint.
Because of the differences when growing up, pets with the same genetic predisposition can develop different hip joints. HD occurs mostly in large and medium breed dogs, but it also occurs in smaller breeds. HD occurs in pedigree dogs and cross breeds. Hip dysplasia also appears in wild animals.
What does a hip joint look like
In a well developed hip joint the femoral head fits snugly into the socket (the acetabulum) . The almost spherical end of the femur rotates in the deep socket of the hip joint .The head is kept in place by a firm joint capsule and surrounding muscles. Pets that had sufficient exercise while growing up are less likely to develop HD, because the muscles and capsules are stronger and will keep the head more firmly in the acetabulum. The fact that the head can rotate, enables your pet to move. When rotating the head should connect well with the bowl. This is not only necessary for the proper functioning of the joint, but also for the development of the joint in young, growing dogs.
In a pet, the following hip joints can develop.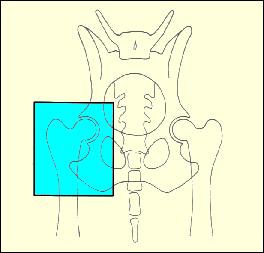 Picture 1: The head (a) fits snugly in the bowl. (b).

Picture 2: the head does not connect well with the bowl.

Picture 3: The head is flat and does not connect with the bowl that is very shallow.

Picture 4: The head does not fit well in a shallow bowl. There is bone overgrowth around the head and bowl.

Symptoms
Pets with HD can have severe problems. This usually develops from an age of 8 months and worsens over time. Bone overgrowth can cause severe pain. Symptoms are:
Difficulty getting up, sometimes accompanied by pain
Stiffness in hindquarters, specifically after resting
Hopping with hind legs, as if they can't catch up with the front legs
Bad stamina, lying down a lot
Loss of strength in hind quarters
Lameness in one or both hind legs
Reluctance to play or walk
The heels are turned inwards
Malformation of the hip joints are irreversible. Treatment will be focused on pain management, supporting muscles and tendons and the prevention of further bone overgrowth.
You can help you pet as follows:
Prevent excess weight or treat obesity drastically! This prevents unnecessary burdening of the hip joints. Give premium quality food: not too rich in energy, protein or calcium and watch the calcium/phosphor ratio.
Regular exercise, so the joints are less stiff. Stimulate muscle development (for instance, regular short walks , mild running training, swimming.) Limit jumping, climbing stairs and pulling on the leash.
---